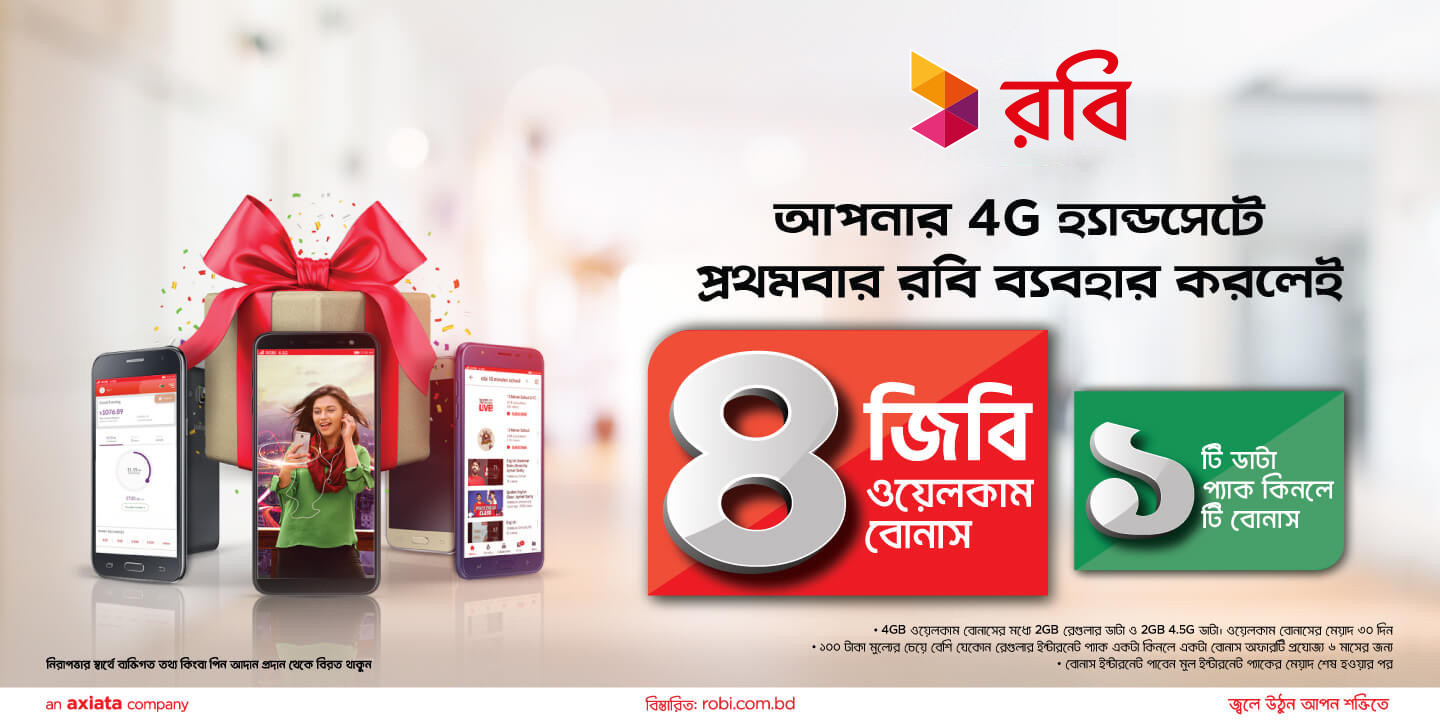 Dhaka, 28 August 2018: The largest 4.5G network operator of the country, Robi, has recently introduced an exciting offer for all mobile internet users of Bangladesh. The aptly named Double Dhamaka offer includes 4GB welcome data bonus valid for 30 days to all customers joining Robi's largest 4.5G network with a 4G smartphone.
Be it Robi's existing customers using its 3.5G service or any other service, or be it the subscriber of any other operator, as long as they join Robi's 4.5G service with a 4G smartphone, they can avail this offer.
The excitement doesn't end here. For a period of six months after joining Robi's 4.5G network with a 4G smartphone, every time the customer will purchase an internet package worth more than 100 taka, they will get the same volume of data as bonus with the same validity. Customers can avail this double internet bonus offer as many times they like, during the first six months.
Commenting on the offer, Robi's Vice President, Media, Communication and Sustainability, Ekram Kabir said: "We have created by far the largest 4.5G network of the country with more than 7,000 4.5G sites. Celebrating this amazing milestone, we invite the digital netizens of the country to experience movies and video streaming, social networking, and more on Robi's strong 4.5G network, through their 4G smartphones. I am sure tech-savvy data users will find this offer too good to miss out on."