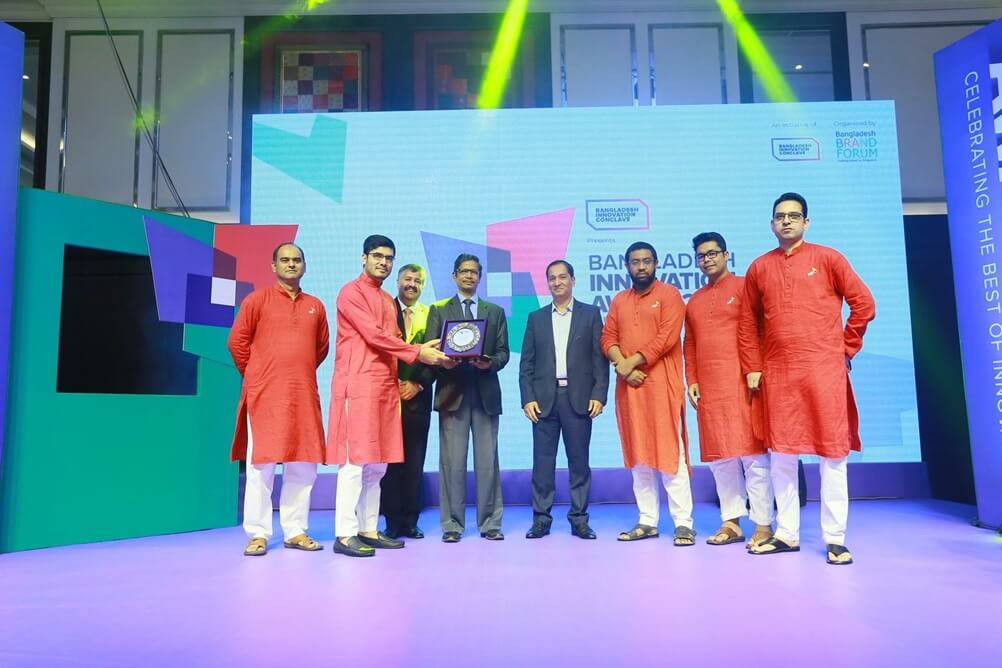 Dhaka, 25 October 2018: The leading digital service provider, Robi's digital recharge platform, Cholbe Robi, has has been conferred with an honorable mention in the category of "Master of Re-Invention" in Bangladesh Innovation Award 2018 organized by Bangladesh Brand Forum. The award ceremony took place recently at Le Meridian Hotel in Dhaka.
Cholbe Robi is a social entrepreneur app, where any customer can recharge on behalf of any Robi/Airtel customer from his/her smartphone. The unique proposition of the app is that every time a Cholbe Robi user adds fund to his/her account using online payment/ MFS/ Debit card, from any location, a commission is added to his/her wallet.
This facilitates the creation of social entrepreneurship opportunity in the society. Currently, Cholbe Robi, is available in both PlayStore (https://play.google.com/store/apps/details?id=com.sidslab.mycholbe) & app store (https://itunes.apple.com/us/app/cholbe-robi/id1382157464?mt=8&ign-mpt=uo%3D4).
According to Robi's General Manager, Alternate Channel, Md Omar Faruq Ibne Hasan, Cholbe Robi is a specially designed platform to engage people in digital social entrepreneurship. It is envisaged that housewives or females in general, students, and people from all walks of life will find this platform very appealing given the earning opportunity it provides.
Thousands of customers have already joined this platform. For example, Samsul Alam Niom- a student, is very happy with Cholbe Robi, as it allows him to make an earning with the commissions earned by adding fund to his Cholbe Robi Wallet to recharge the mobile numbers of his near and dear ones even without having to be in close proximity to them.