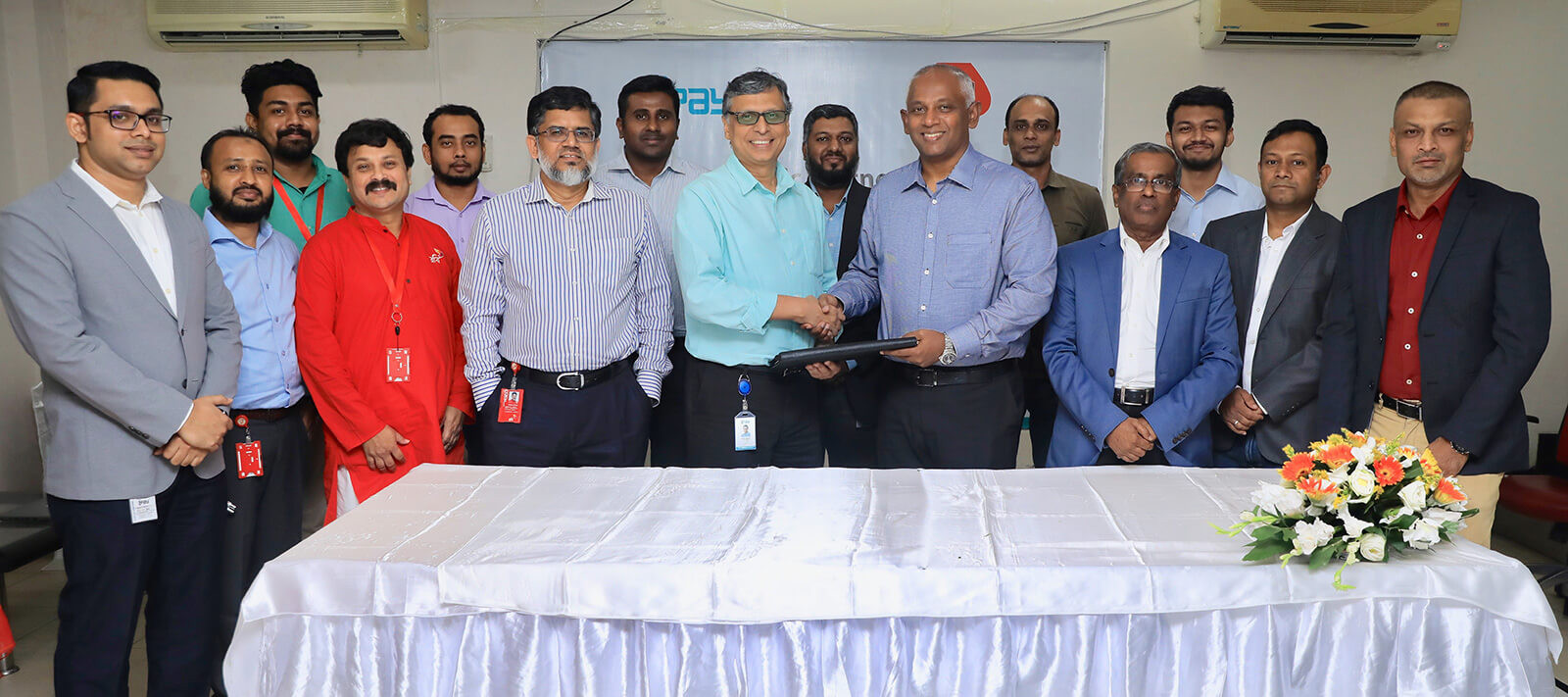 Dhaka, 20 September 2018: The leading digital service provider of the country, Robi, has recently signed a strategic agreement with iPay Systems Limited at the Robi Recreation Centre in Gulshan. This unique partnership is set to unleash a fresh wave of enthusiasm in the rapidly growing digital economy of the country.
Robi's Managing Director and CEO, Mahtab Uddin Ahmed and iPay Systems Limited's Founder & CEO, Zakaria Swapan signed the agreement on behalf of their respective organizations.
The agreement enhances the utility of Robi's digital payment gateway, RobiCash, as the Robi subscribers can now add cash into their RobiCash account through iPay. This makes it very convenient to pay for products and services from the Robi websites, robishop, My Robi app, Robi Walk-in-Center, and while availing the benefits of any joint campaigns.
Robi's Chief Digital Services Officer, Shihab Uddin Ahmad, Vice President, M- Money, Dewan Nazmul Hasan and General Manager, M- Money, Mohammed Faruk Hossain and iPay's Advisor, Mohammed Nurul Amin, Head of Business & Strategy, Md. Abul Khair Chowdhury, Head of Merchants, Raihan Faiz Osmani, Head of Communication and Media, Muhammad Muntasir, and Manager, Strategic Business Development & Partnership, Jamil Uddin Bhuiyan were present on the occasion.
iPay systems limited is the first digital service wallet provider in Bangladesh. The company received license from the Bangladesh Bank to operate as a Payment Service Provider (PSP).
The iPay app allows users to pay their bills, send money to their designated bank accounts, add money to their iPay wallet from their bank accounts, send money to their friends and family members and recharge against the mobile bill.
Anyone can easily download the app from AppStore or Play Store. Once downloaded, the users will need to sign-up for the service which will be followed by a verification process, before the user can start using the app for making digital payments.