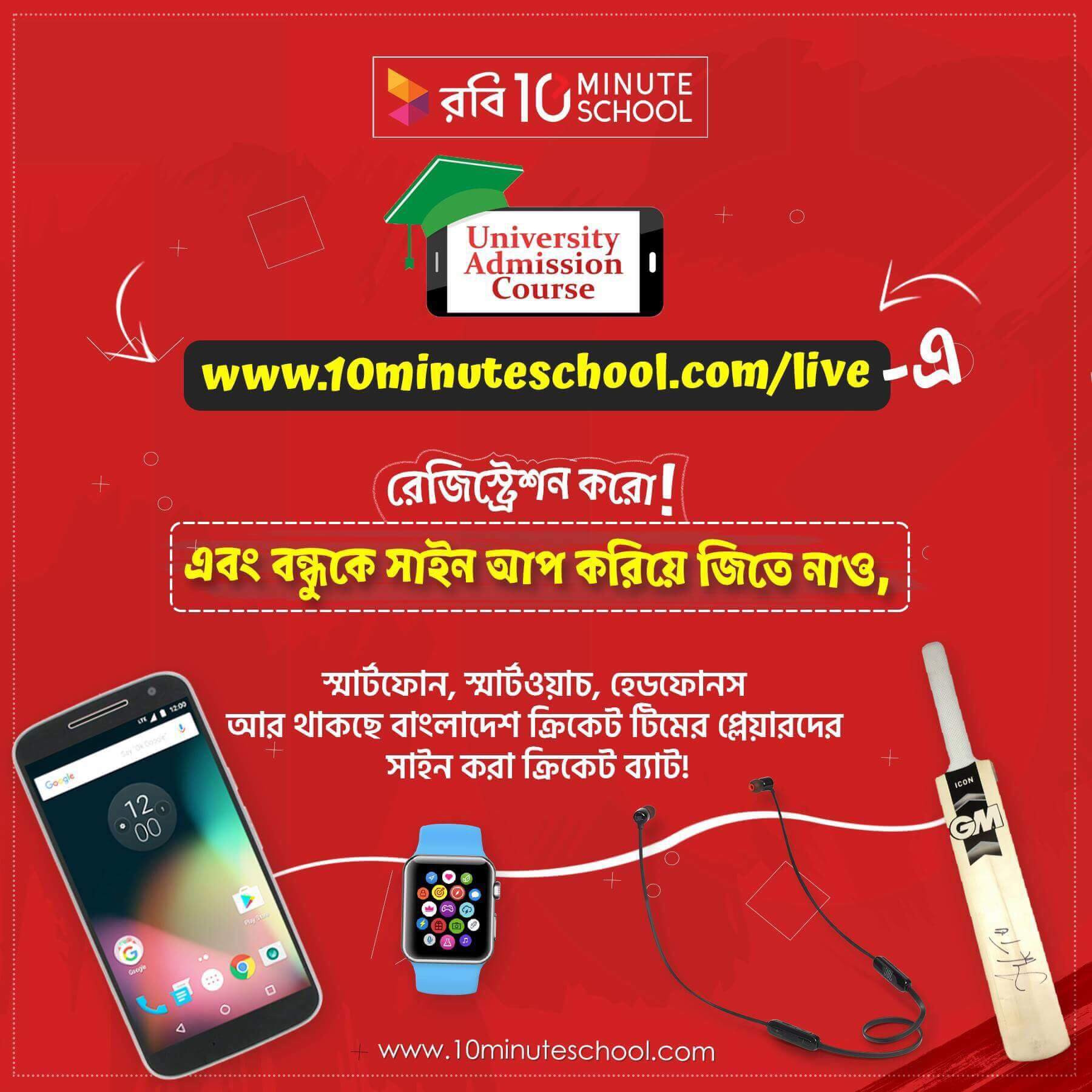 Dhaka, 5 September 2018: The largest online school of the country, Robi- 10 Minute School, is providing special support on English for the students who are preparing for the admission test for Gha unit of Dhaka University.
Since, the largest number of questions come from grammar, Robi-10 Minute School's (www.robi10minuteschool.com) live classes provide in-depth explanation of the fundamentals of the English grammar. The live classes put special focus on the right forms of verbs, parts of speech, narration, voice, transformation of sentences, subject-verb agreement.
Robi- 10 Minute School (www.robi10minuteschool.com) also contains content that helps students to master preposition and phrases & idioms in a fun manner. Students can take part in the quiz section of the live classes assess their level of preparation. Besides, while attending the live classes, the students can win exciting prizes like 4G handsets, smartwatches, headphones & cricket bats signed by national team cricket players.
Admission test in Dhaka University's Gha unit contains 25 questions for which 30 marks are allocated. English is considered to be the most important subject in Gha unit, mainly for two reasons, a large number of students find it difficult to score good marks in this subject and a number of subjects require students to score certain marks in English in order to qualify for a select few subjects that are high on demand. Hence, it's important that the students put special focus on this subject.